Please Note All Pictures On This Page Are Strictly Copyrighted
To - Kevin Horgan / Tony Murray / John Durey / Timmy Butler. ©2007.
KC 88 "Irish Kidney Association" 01/10/88. (John Durey)
Phibsboro's MV83 "Western Union"(21/08/03)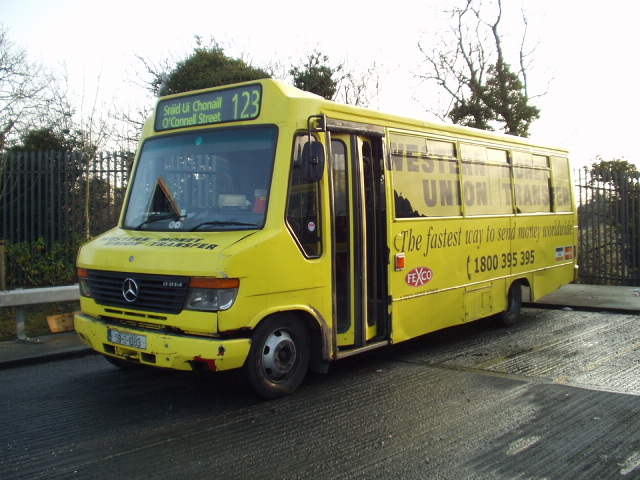 Donnybrook's RH In All-Over Wrap For "Philips Whirlpool".
RH4 "Irish Kidney Association"
RH 43 b/w Pic In DEN 2 Wrap.
Donnybrook's RH45 In A Coca-Cola All-Over Wrap.(20/09/97) Picture Courtesy Of John Durey - Derry.
RH47 In An All-over Wrap For "IRISH RAIL" April 1997.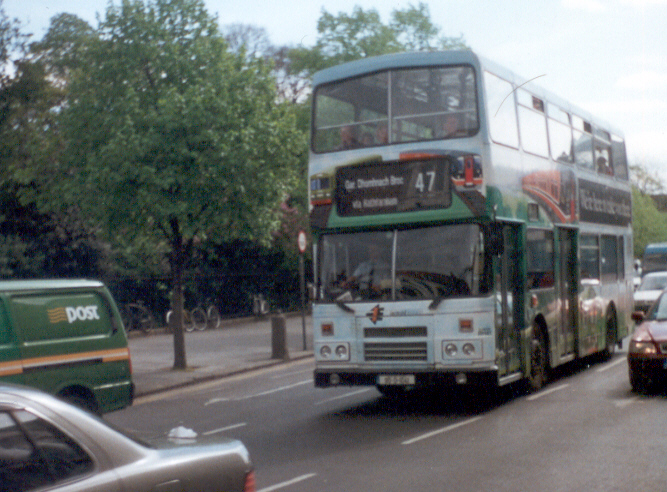 RH50 "HAK" (Gerry-Phibsboro Garage)
RH55 In "Stuart Little" Wrap.(27/08/00)
Donnybrook's RH84 In An All-Over Wrap For SPAR, Operating Route 7. 01/10/98.(pic John Durey.)
RH87 In "101" All Over Wrap, May 1997.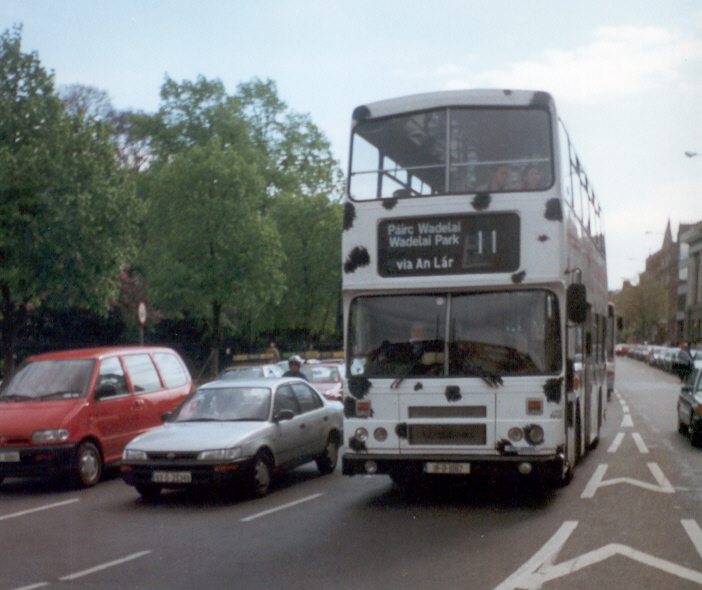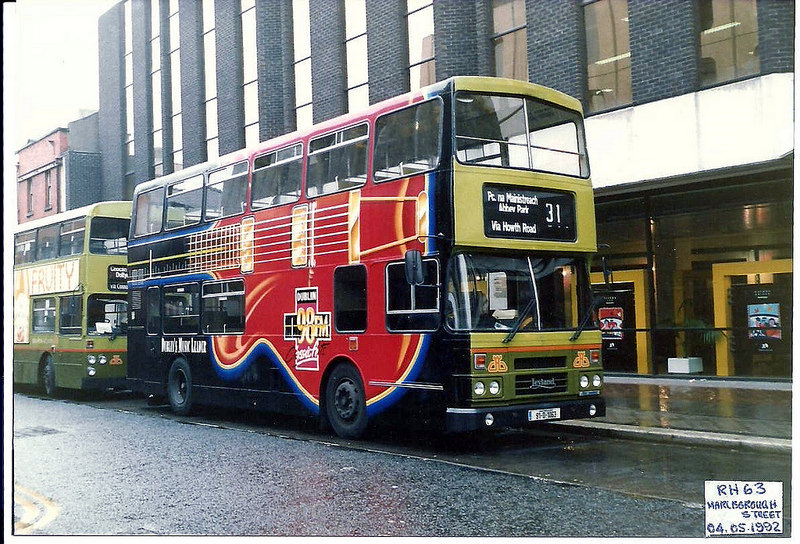 Phibsboro's RH125 In An All-Over Livery For Kiwifruit.(picture John Durey)
RH 125 Phibsboro's Heinz Beans.
Donnybrook's RA177 In "Nitelink" Wrap 2002.
Donnybrook's RA 187 AXA Insurance.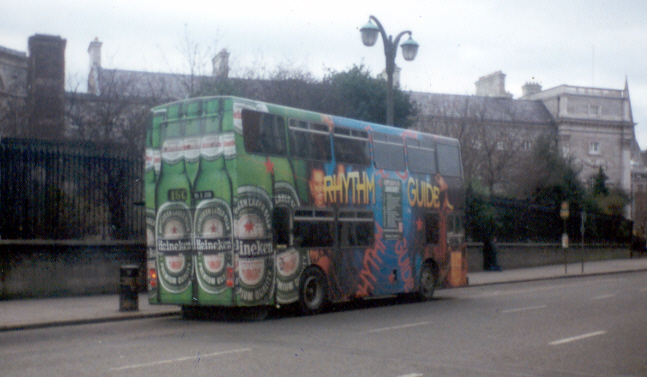 Donnybrook's RA 279 Vodafone
Phibsboro's RV 350 In The New Heinz Beans all-over Wrap (20/05/05).
RV353 "Robinson's Fruitshoot" (August 2005)
RV 412 REEBOK.(Timmy Butler)
Donnybrook's RV 413 HEINZBEANS All-over Wrap. (15/05/05)
Donnybrook's AV 256 In A NITELINK All-over Wrap. 02/09/05.
AV322 On "The Dubliner " All-over Wrap. 26/08/05.