On the 10th November 2007 AV24 returned to Phibsboro garage,
complete with a new LED destination scroll fitted and some lower seat modification.
Below are some photos and short video of the scroll in motion.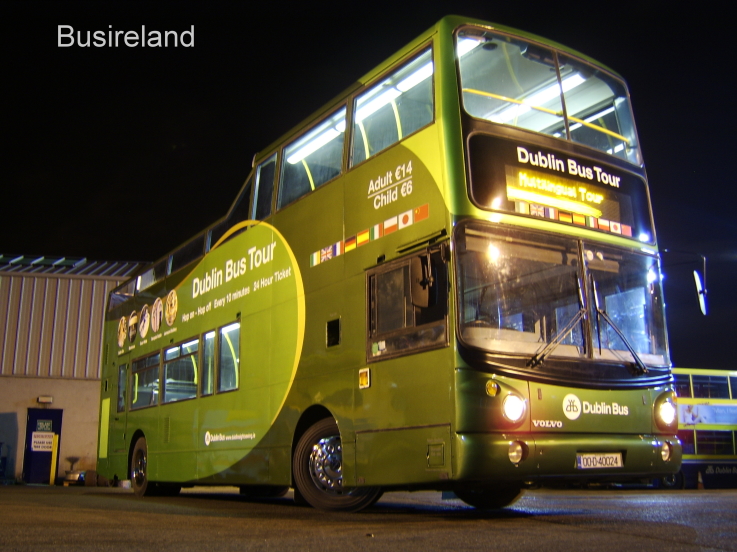 Phibsboro's AV24 The First ALX400 Open-topper For Dublin Bus
With An Experimental Livery.(05/07/07).
In Early August 2007,
AV22
Appeared With A Modified Livery,
Completely Different Shades Of Green And Yellow Swirls.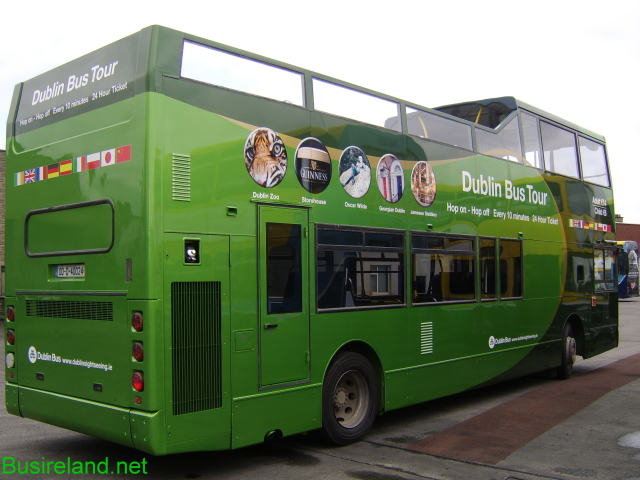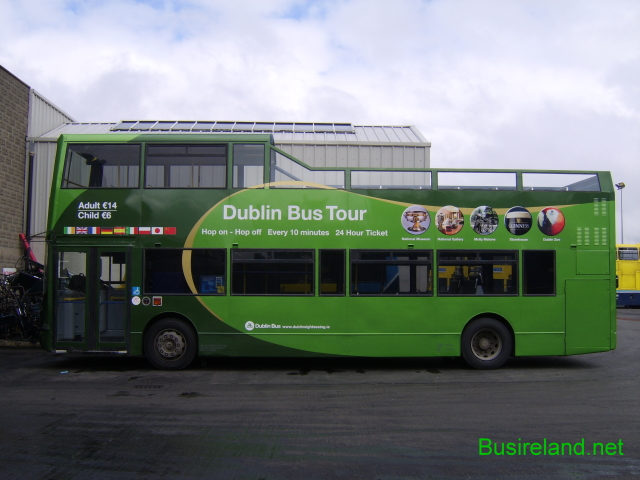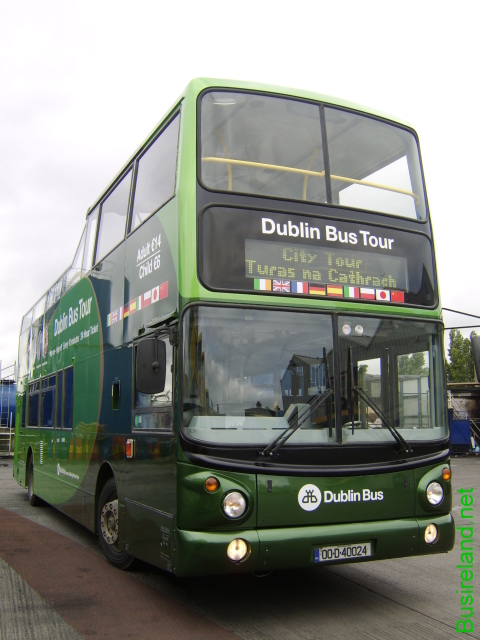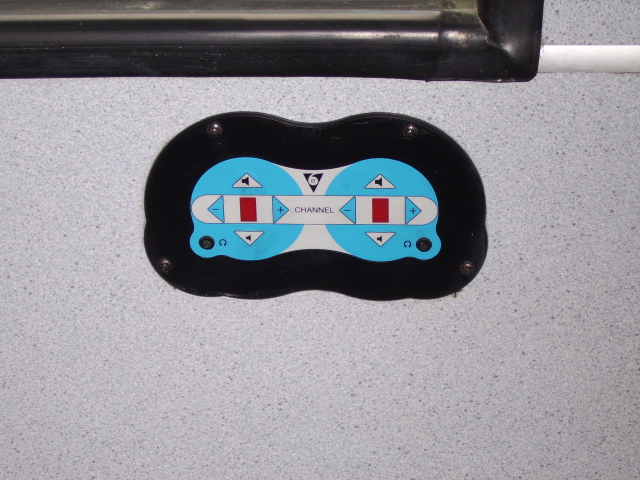 THE MULTI LINGUAL AUDIO CONTROL UNITS NOW FITTED TO AV24
INTERIOR PICTURES OF AV24.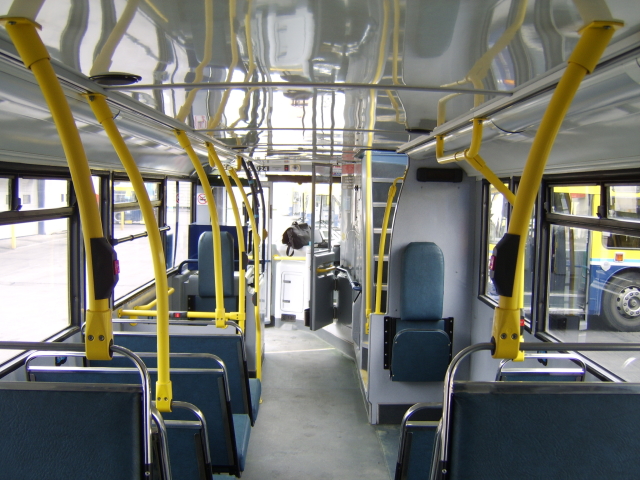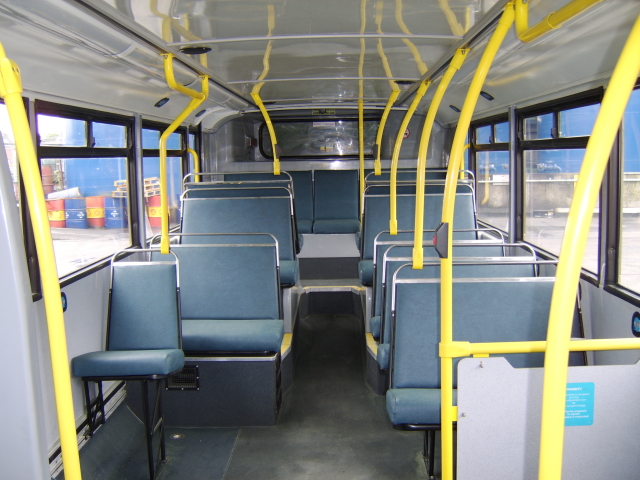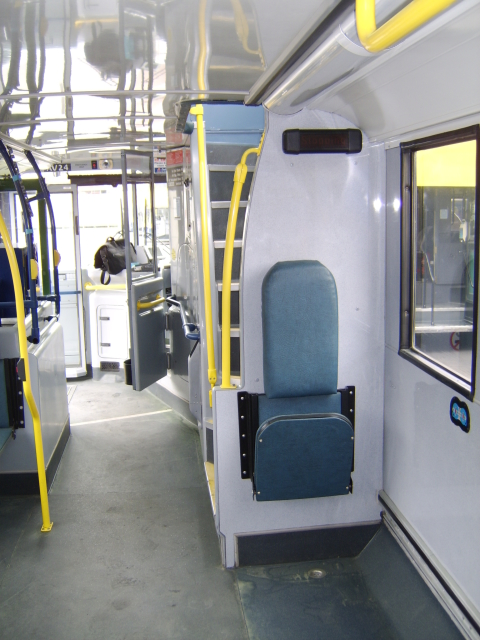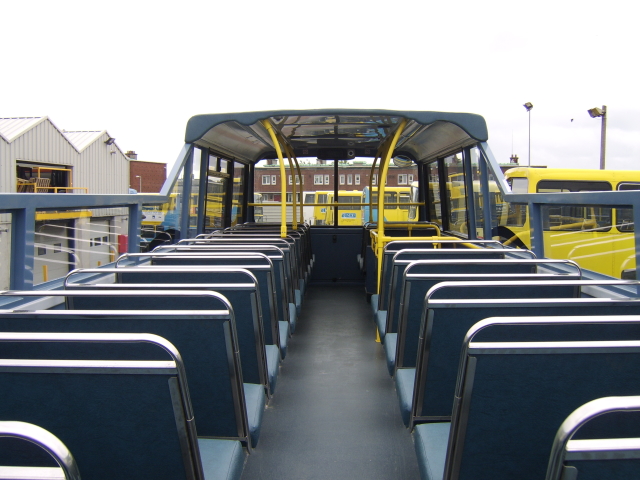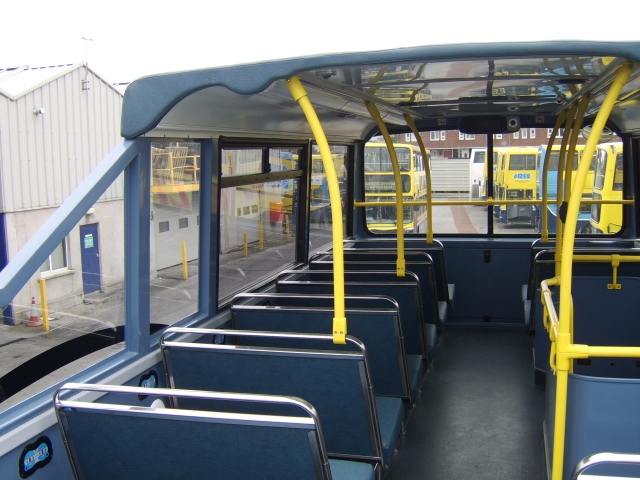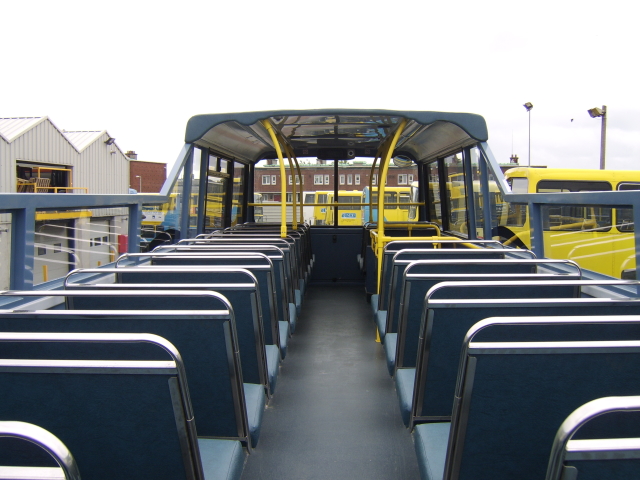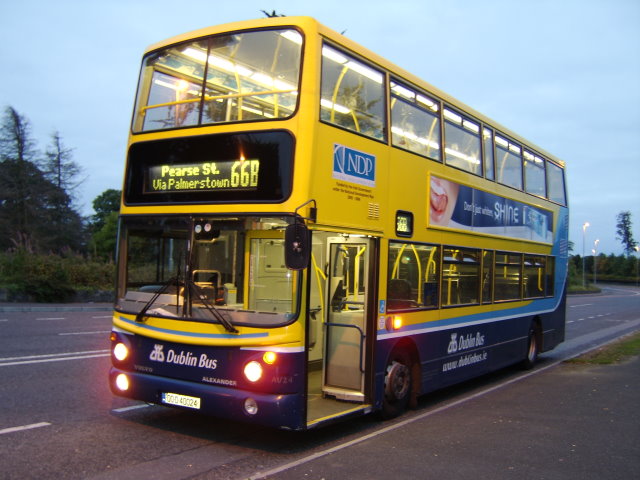 AV24 In Fleet Standard Livery.